OK, we travel with our cat, Flea - he is leashed trained (really, he is), and is a fantastic travel companion. Deborah came up with an utterly brilliant method of carrying the cat box and supplies while we travel.
We have a two drawer "seat thingy" behind the passenger seat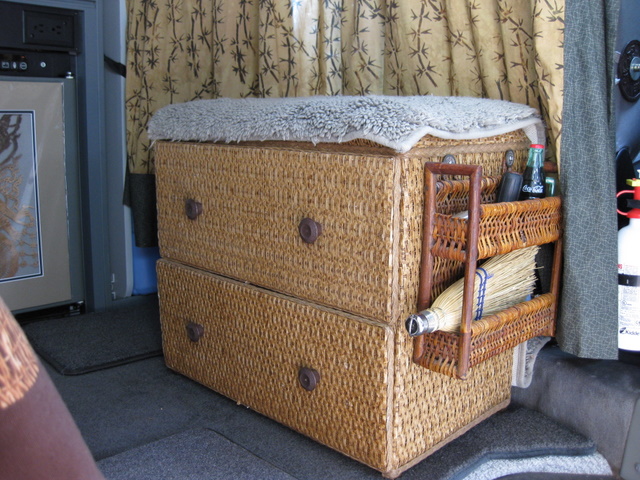 Bottom drawer (lined with a "contractor bag") holds the cat box!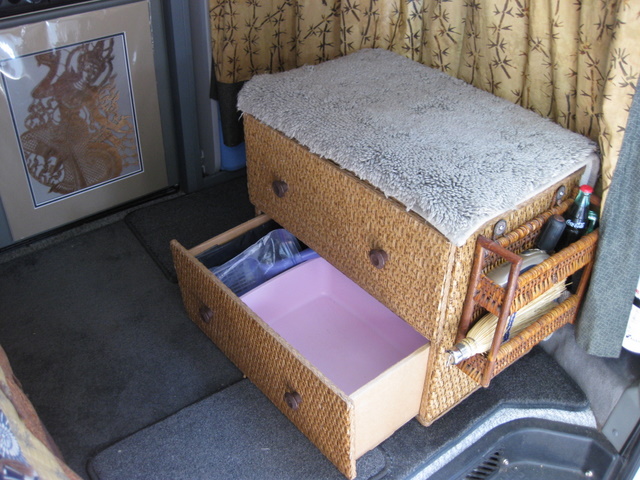 This gets placed into the passenger foot area when we stop for any period of time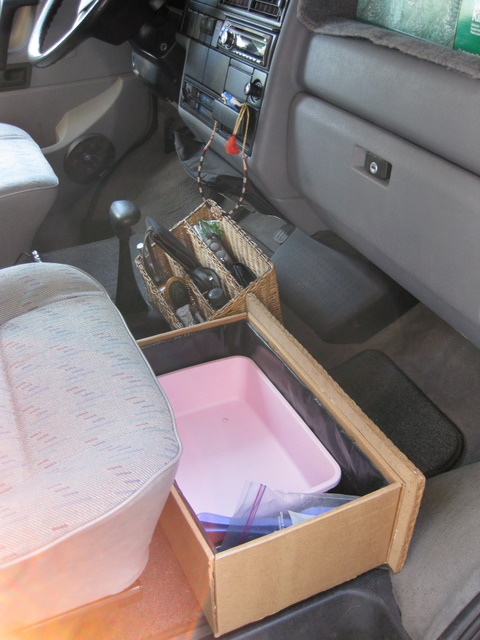 Top drawer holds the cat food, leash, etc.