The belly pan (the Bentley manual calls this a "sound dampening pan") on the EuroVan protects the engine from road debris, and provides an element of quieting for the cab. There is a layer of foam on the inside of the pan that looks like an inch thick carpet padding - the Bentley manual calls it "dampening material". Mine was oil soaked and filthy, with some chunks torn out from a rat or something - it needed to go. I was just not going to put in some new carpet padding, I wanted something easier to clean and maintain. I am extremely happy with how this turned out, as the cab is much quieter, and the belly pan looks very nice on the inside.
In my search to replace the sound dampening material, I came across Hoodliner, which provided me with what I was looking for (I hoped) - an easy to clean surface, one which would help me notice any drips or leaks, but with some sound absorption. The recommendation from the manufacturer is to use DynaMat Extreme under this, which made sense to me, as the DynaMat dampens the large, drum-like belly pan. If you tap on my insulated (dampened) belly pan, it sounds like tapping on a brick - not a metal sound at all.
If you don't have a belly pan (removed by a shop and never replaced is a common occurrence), The Bus Depot lists one for sale (as of February, 2022) - VW Part # 7D0805685L. The one they list is plastic, which might not need any sound dampening material.
Here is what the belly pan looked like out of the van: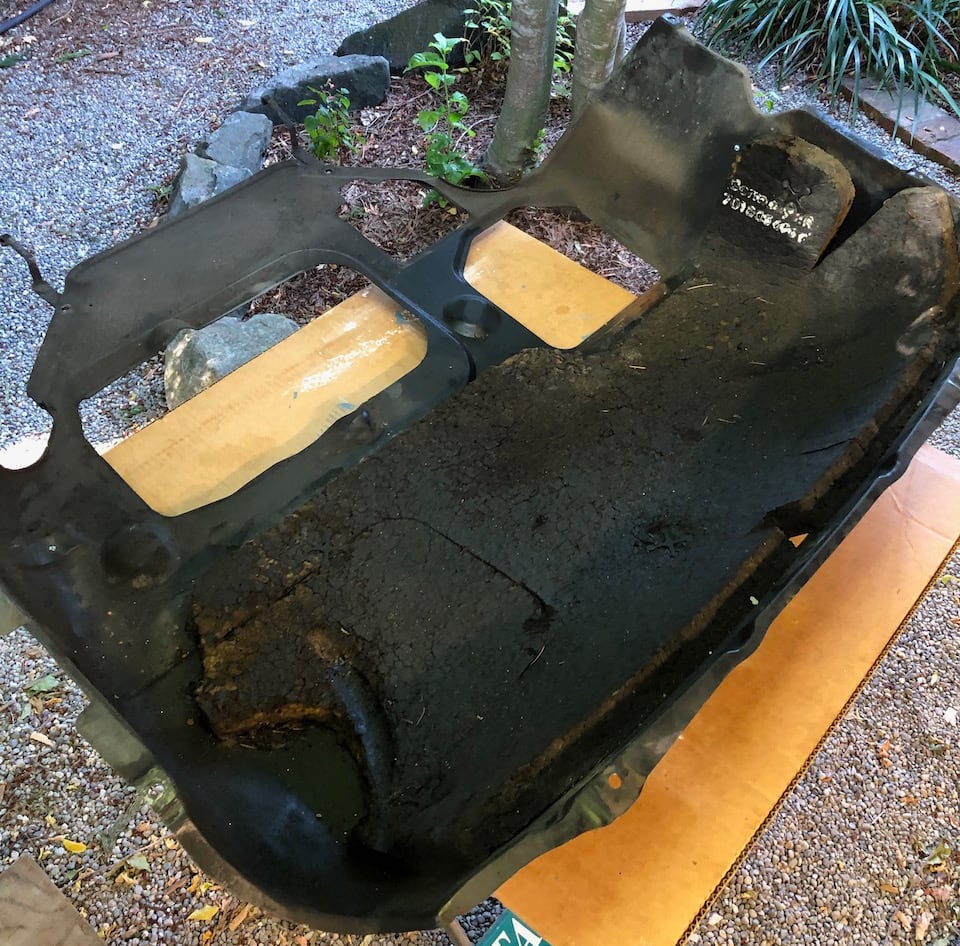 Here is what I chose to use: DynaMat Extreme, DynaMat Hoodliner, and some DynaTape. I had a small roller, but if you don't have one, DynaMat sells one - it is very handy to apply the DynaMat. I got one of the DynaMat "Door Kits", which had 4 sheets 12" x 36" - I had plenty left over.
I looked up in the Bentley manual and saw that I was missing some of the insulation on the passenger side, so I took that into consideration when I applied the new material. I made a cardboard template, using the old foam as a guide - this template was used to cut the Hoodliner (which comes in one sheet).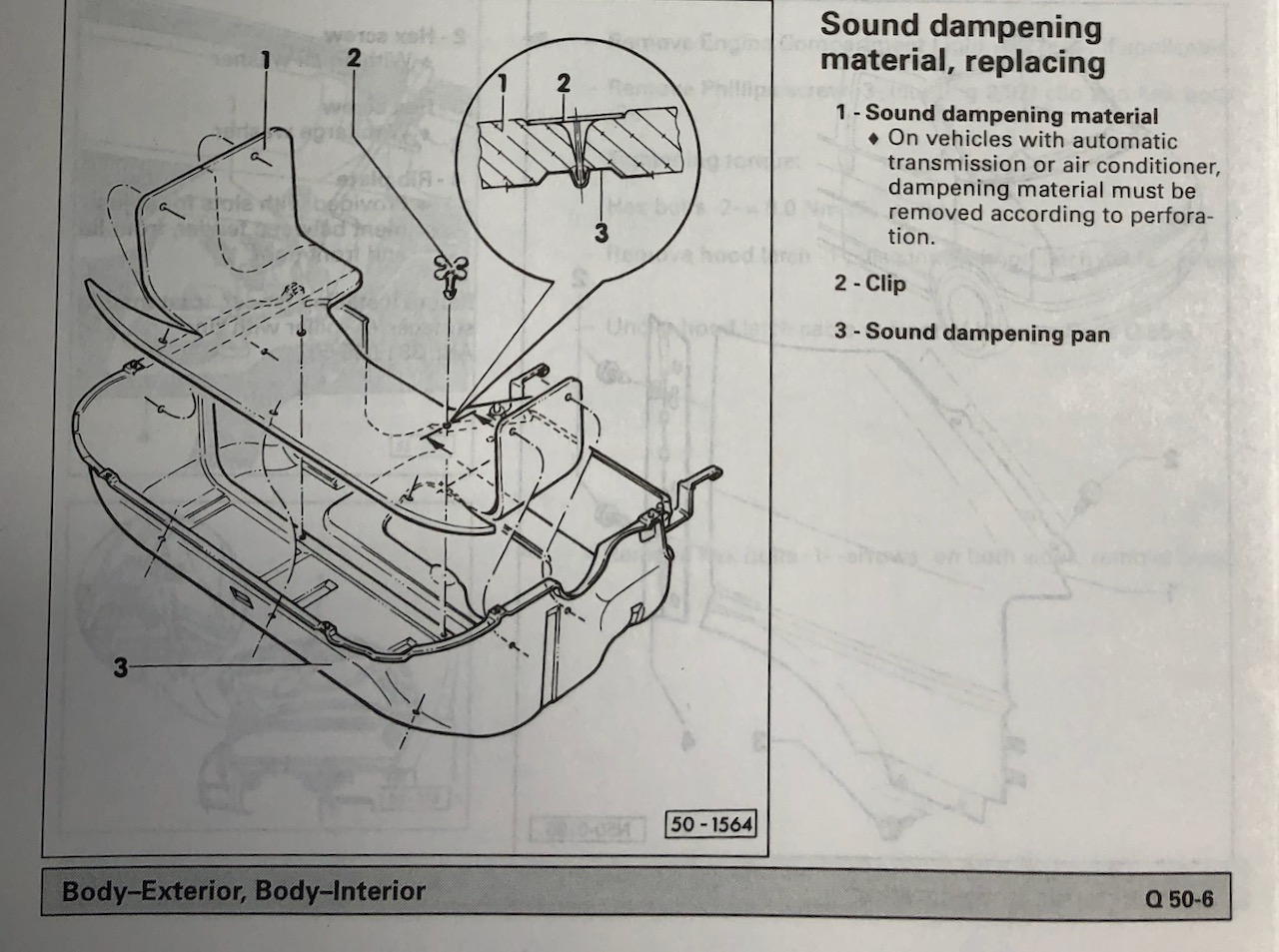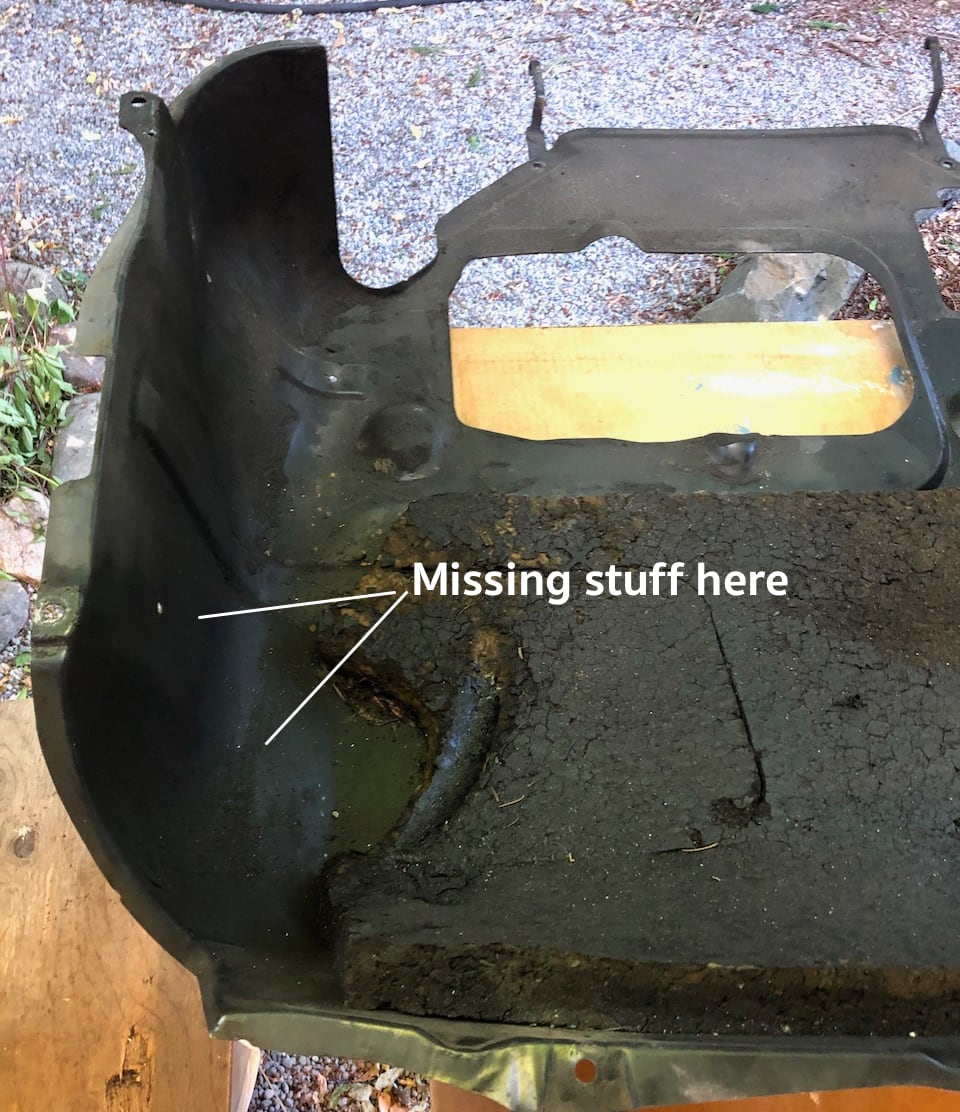 It is extremely important to have a clean surface to mount the DynaMat - I used GooGone, followed by a quick wipe of acetone. Here the belly pan is with the DynaMat Extreme applied (this is where a roller comes in handy):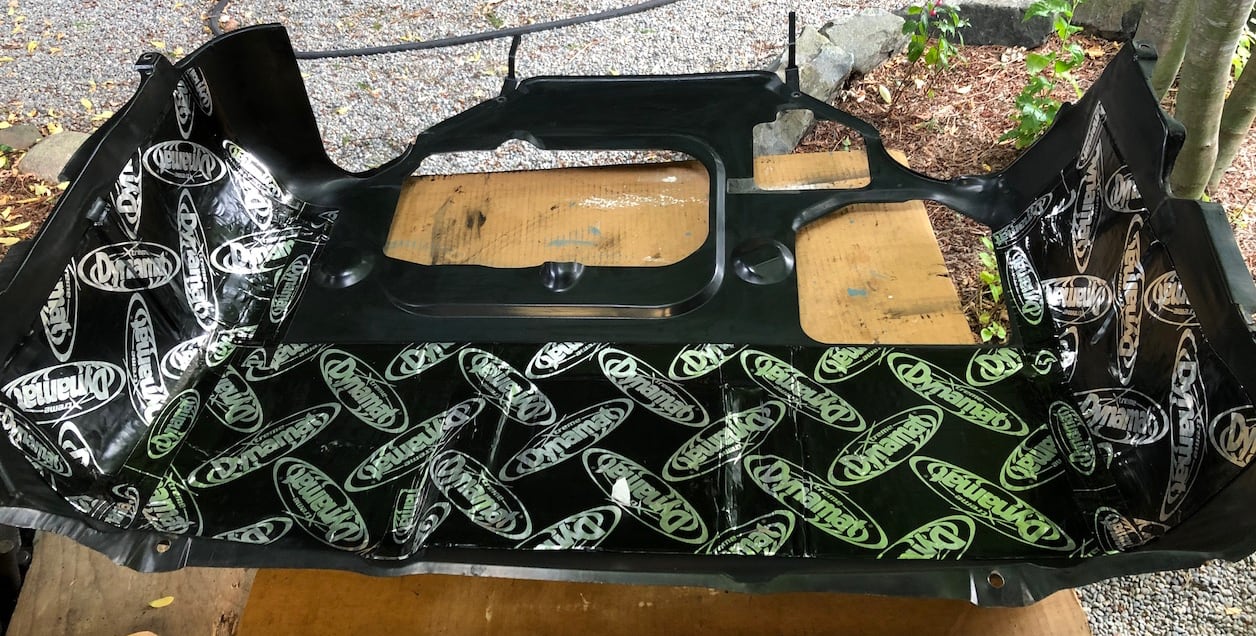 Here it is with the Hoodliner applied on top of the DynaMat, with the edges sealed with DynaTape: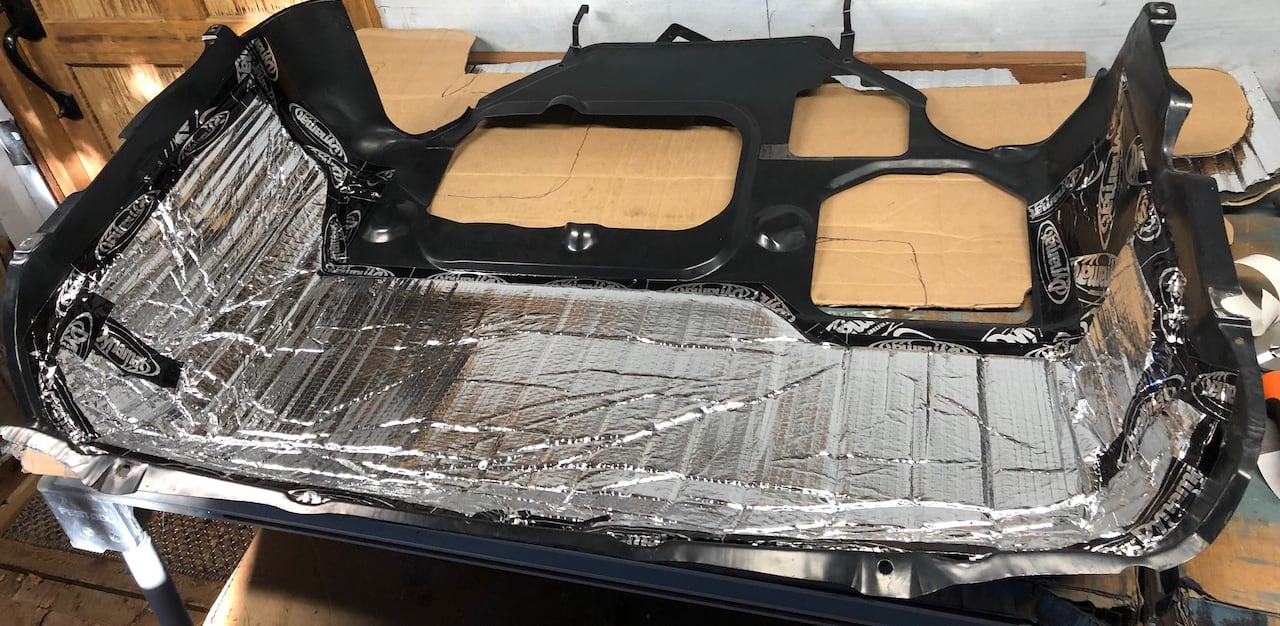 The belly pan is not much heavier than with the oil soaked foam, but it really quiets the road and engine noise. Very glad I did this!