We wanted some curtains to allow us to close off the back of the van without closing off the cab. We used some parts from Curtain Tracks, and combined with Deborah's outstanding sewing, we ended up with this: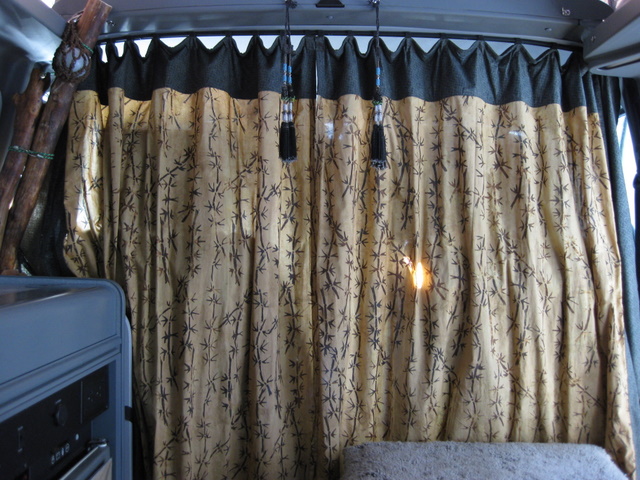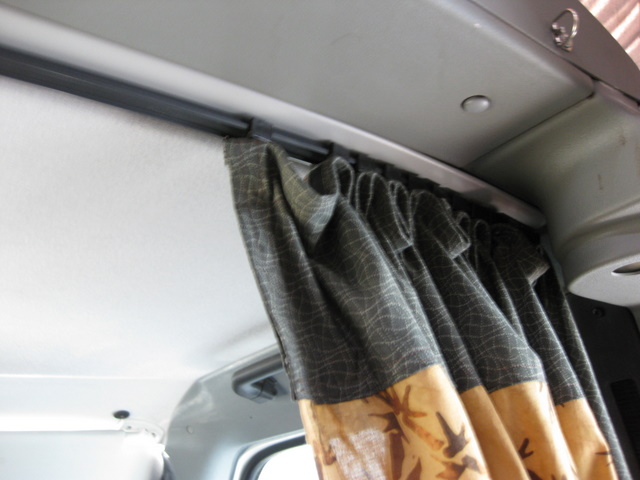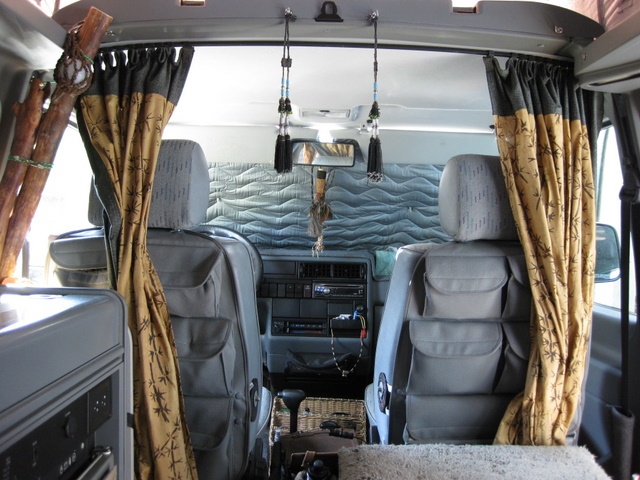 The list of things we bought to make the curtains (excluding fabric):
(1) 3112 RECMAR 3112 Plastic Curtain Track - 8 ft. Color: Black
(4) 3091Y RECMAR 3091 Snap Tape - Yard Color: Black
(4) 3115 RECMAR 3115 Curtain Track End Cap Color: Black
(2) 3070 RECMAR 3070 Snap Carrier Color: Black
Everything just screws into place (of course, your mileage may vary!).
BTW - the seat back storage pockets are from the folks at EuroCampers - they don't seem to be in stock, you may need to ask about them. Here is one vendor in Europe selling them