We have a dry bag from GoWesty for the top of our van - we wanted something that was hard sided, could be locked, and was not super easy to remove.
I just happened to stumble upon a case at Home Depot: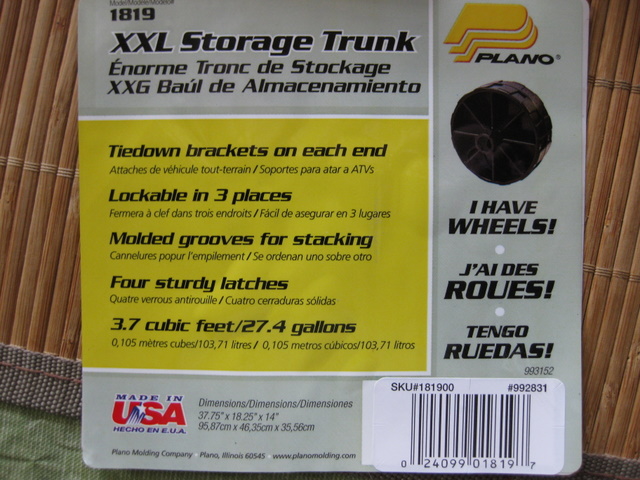 I have since added some "jam" nuts, so that you cannot remove the turnbuckles without a wrench.
The turnbuckles are Stainless Steel, as are the "S" hooks. The "D" rings are welded zinc plated.
Stays water tight in heavy rain, negatively impacts gas milage only 1-2 MPG, and makes very little noticeable noise. Just make sure that your luggage rack brackets are in good shape!