I had a "Carefree" awning installed on the EuroVan - the awning that was "stock" from Winnebago - it was a terrible, terrible, thing. I could never get the Carefree OUT of the case without banging up my fingers, or smashing the wife's, as she holds out the end that I FINALLY was able to get out as I try to PRY out the other side. Then once it comes free, we are so pi++ed off and tired that we can barely roll it out, then then legs fly out, smack us somewhere on the body, or again, pinch our fingers. You have to roll it out to the full length of the awning, whether you want that much shade or not.
So I finally replaced it with a Fiamma awning that just cranks out - thanks GoWesty, for the Leap Day sale! - and can go out to any length, with legs that can connect to the van - not just to the ground. Mounted it on the existing Carefree brackets - piece of cake (or pie, if that is your preference).
I just had to drill another hole in the Fiamma bracket (that came with the awning), and I put some silicone between the Carefree and Fiamma bracket.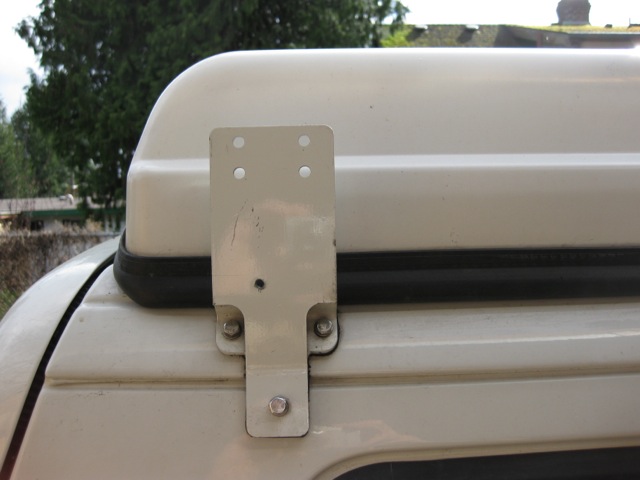 Note - this photo shows the FRONT bracket, with the mounting screws REVERSED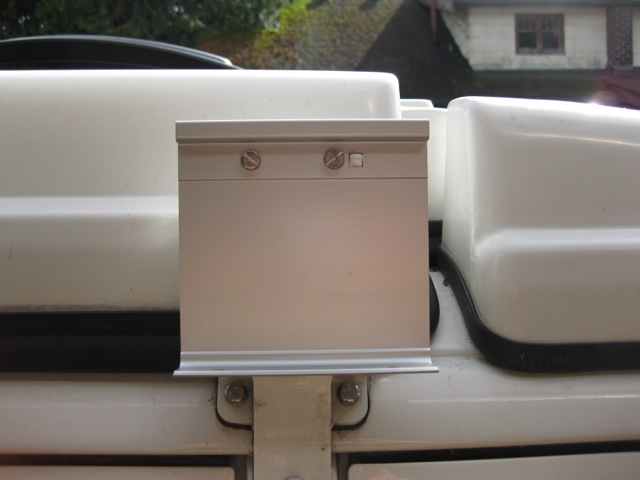 The Fiamma has a notch in the back of the case that the bracket drops down on to, and you just drill a small hole in the bottom of the case to secure it. The awning sticks out less than a foot from the end of each existing bracket.
Make sure that you do not mount the awning too far "rearward" - you do not want it hitting the rear hatch.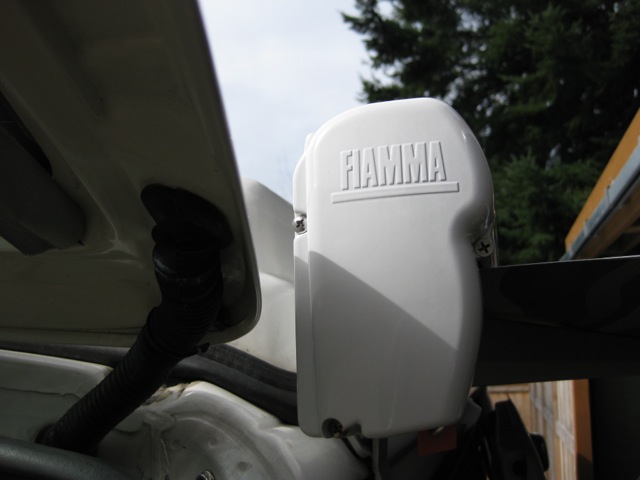 I will have some more details about this awning's operation in another post.